Ronningen Roofing
Faulty Shingles, Minnesota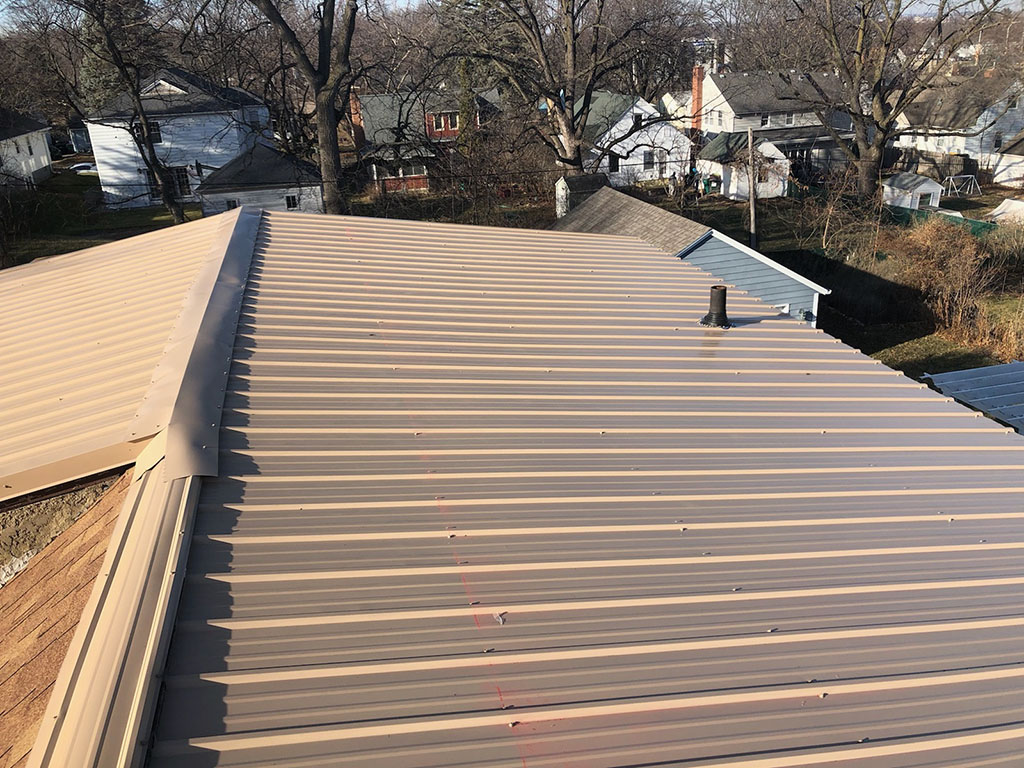 Lots of loose granules in your gutter spouts?
While out cutting your grass or doing work around the yard you may be noticing granules from your roof appearing in your downspouts. You may also be noticing them when you last cleaned out your gutters. There can be several different reasons for loose granules:
If you just had your roof replaced, it is common to lose some of the granules due to the installers walking on the roof. If this is the case, it should be fine.
If you notice the granules after a hail storm or if the roof is nearing the end of its lifespan, this can more than likely indicate roof wear and possibly damage. Roof damage caused by hail can reduce the remaining life of your shingles, depending on how severe the damage is.
Loss of granules will occur throughout a roof's lifespan as it is part of the normal aging process. But when a roof is nearing the end of its lifespan you may begin to notice larger amounts of granules appearing in gutters and downspouts. You may even notice bald spots on your shingles, where the granules have completely washed away.
Granule loss can also be due to defective roofing shingles. This can happen early on in the life of the roof with premature bald spots in congregated areas of the roof where shingles were installed from a particular pallet.
If you aren't quite sure what is going on with your roof it is always best to contact a qualified roofing contractor who can do an inspection. One thing to consider is if you have shingles from CertainTeed Corporation, there is a class action suit against them alleging that the company manufactured and sold defective roofing shingles. Plaintiffs who are part of this suit can recover not only the entire price of new shingles but also all labor costs associated in addition to any damages caused by the defective shingles.
But, even if you don't know if you have shingles from CertainTeed, our roofing contractors at Ronnigen Roofing can help you decide exactly which way to go. Should the need arise, we can even help direct you in regards to the class action suit.
When you are ready to replace your roof, our experienced roofing contractors at Ronnigen Roofing would be more than happy to assist you. We use the finest materials with the best warranties available and follow all manufacturer's guidelines for installation. We have been helping other homeowners and businesses in Minnesota for over 17 years. Allow us to give you the information you need to make an informed decision that best suits you, you family and your home